This site is the online companion to both volumes 1 and 2 of GIS for Science: Applying Mapping and Spatial Analytics. It contains online resources that complement the case studies featured in the books, and also the Technology Showcase vignettes in each appendix.
The book details the work of real-world scientists using geographic information systems (GIS) to expand our understanding of the world. They are part of a global effort to find ways to sustain a livable environment for all life on the planet. At Esri, we call this The Science of Where®, a concept that merges our impulse to dream, discover, and understand with the rigor and discipline of the scientific process and the foundation of geography. As such, GIS provides a framework for applying science to almost every human endeavor as we aspire to transform the world through mapping and analytics.
The stories in this book are written for professional scientists, the swelling ranks of citizen scientists, and anyone interested in science and geography. The contributors represent a cross section of scientists who employ data gathered from satellites, aircraft, ships, drones, and myriad other remote-sensing technologies. This data is brought to life with GIS to study a range of issues relevant to our understanding of planet Earth and beyond. Scientists are documenting an array of geographically oriented issues ranging from climate change, natural disasters, and loss of biodiversity to political strife, disease outbreaks, and resource shortages.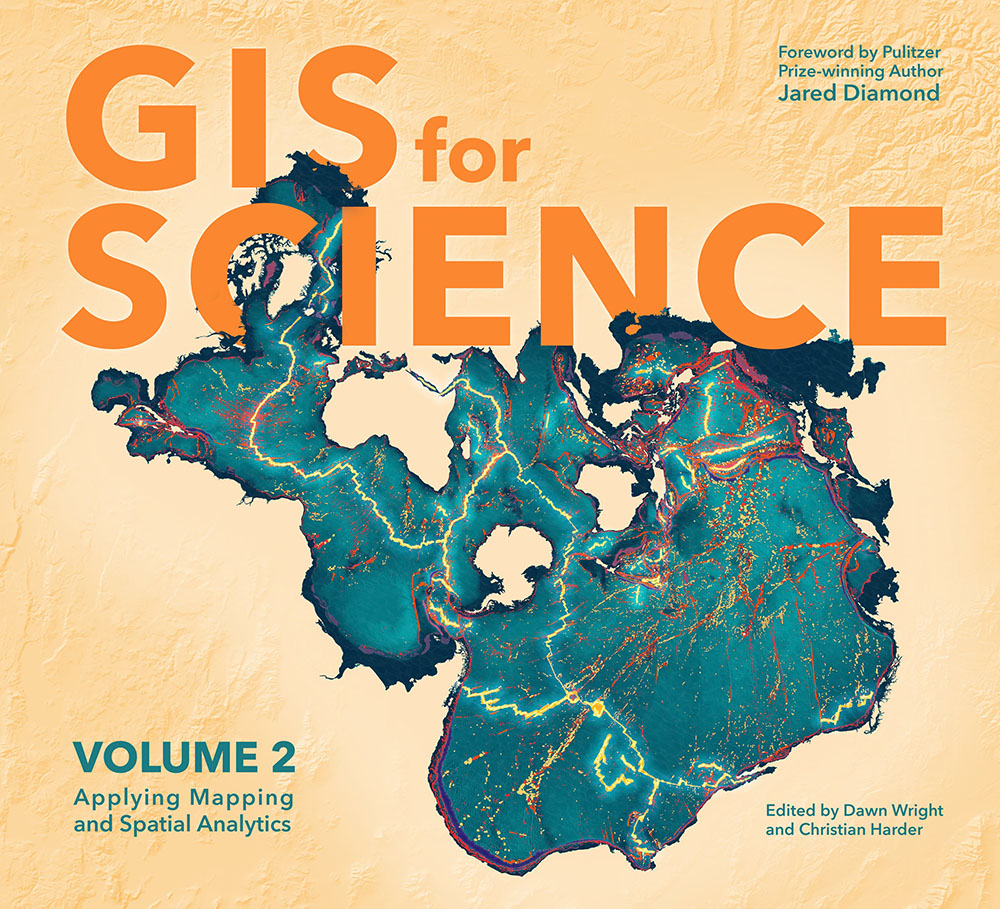 Chapter Resources Volume 2
---
Chapter Resources Volume 1
---